Welcome to "The Ranch"
Imagine an evening of breathtaking entertainment beneath a Texas skyline exploding in shades of twilight. Or an afternoon learning traditions of the Mexican Charro as soft breezes flutter in from green plains. Welcome to "The Ranch".
The Ranch is the perfect destination for those seeking a venue that is nothing short of extraordinary. Located in New Braunfels, Texas, the indoor arena hosts a variety of activities and entertainment amidst the incomparable beauty of rustic Texas.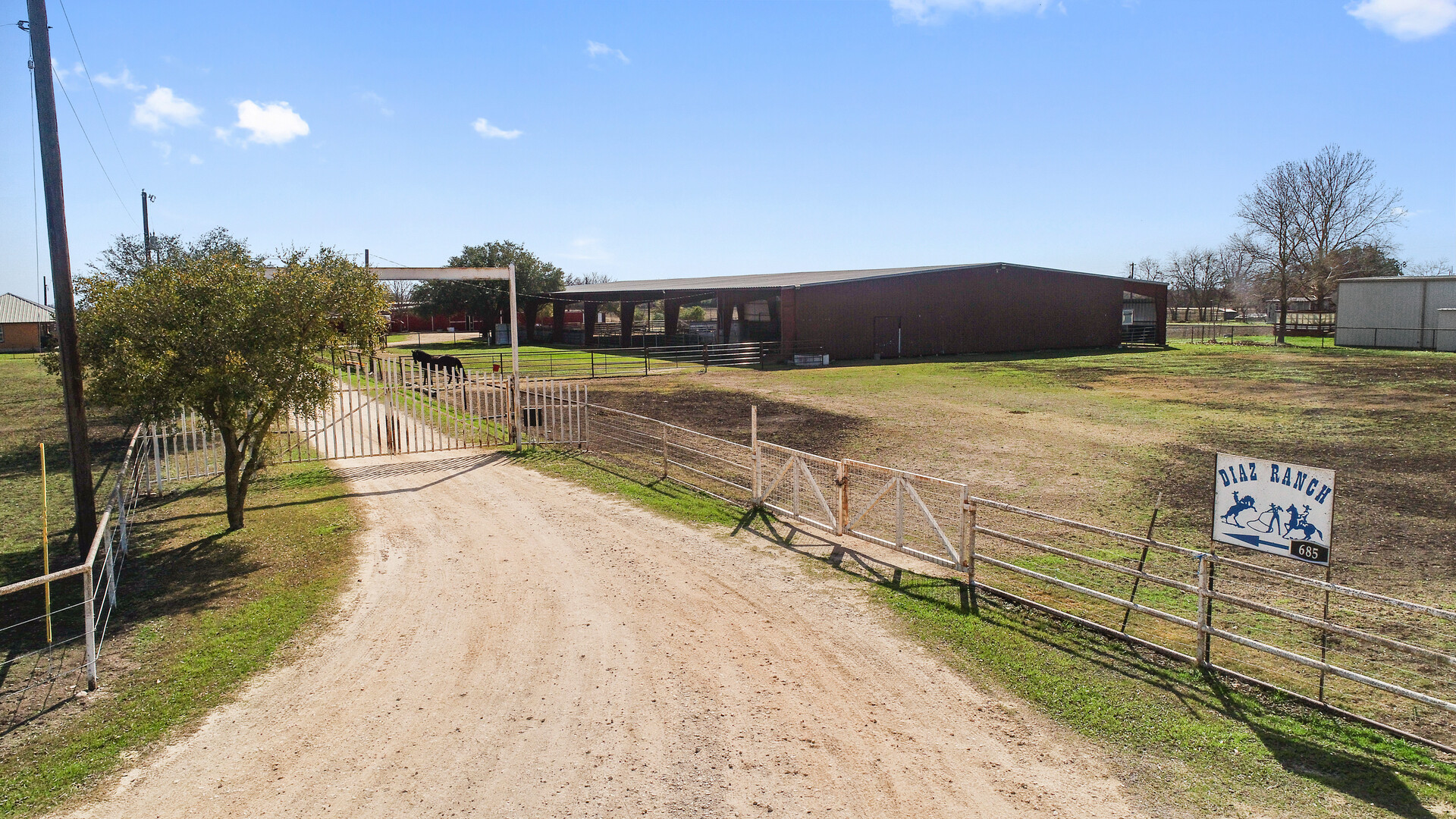 The Ideal Location for Corporate Events and Rallys
The indoor arena is a most unique, and much desired venue for corporate events, rallys, celebrations, annual exhibitions and much more. Measuring 100×200 feet, the indoor arena provides covered seating for up to 500 guests. Complete event packages are available and can be tailored to your specific event.
Renowned Entertainment
The indoor arena offers professional entertainment that is sure to captivate audiences of all ages. The Diaz Family and their talented production team are recognized worldwide for their dazzling presentations that infuse American and Mexican cultures with amazing feats of horsemanship.
Seasonal Celebrations and Exclusive Productions
The Ranch is host to several seasonal celebrations and exclusive productions by Jerry Diaz. These events which are open to the public, attract spectators from around the world. Please check our events calendar for dates and times.
Riding Lessons and Clinics
Jerry Diaz and his son Nicolas Diaz offer riding lessons and clinics at the Indoor Arena. Here, students learn the fundamentals of horsemanship while exploring techniques and traditions practiced by the Diaz family for over 150 years.
Lienzo Charro Arena with "VIP" Seating
Event possibilities are endless in the "Lienzo"; hosting anything from Horse Shows, Concerts, Weddings, Private Parties, and large Celebrations.
The beautiful outdoor Lienzo Arena features a fully lit arena, a half wrap seating area (seats 750), and a private customizable VIP seating (seats 100).
The Lienzo is perfect for any outdoor occasion and event. BOOK NOW!!
Horse Barn
The Diaz's 28 stall Horse Barn; featuring eight  15ftx15ft concrete stallions stalls with viewing windo and runs.
Also included is the Tack Room, 2 Horse Wash Bay, Cross Ties, Bunk House, and a ranch Bathroom with a Shower.
Diaz Dome – Covered Roundpen
BOOKING INFO
To book an event, inquire about event packages or check availability, please contact the Diaz Family 
at: 830-629-2226
or complete the event booking form.
LOCATION & DIRECTIONS
"The Ranch" is minutes from Buc-ees station, Creekside shopping, and the New Braunfels Municipal Airport.
Our physical address is:
685 Three Mile Creek Road
New Braunfels, Texas 78130